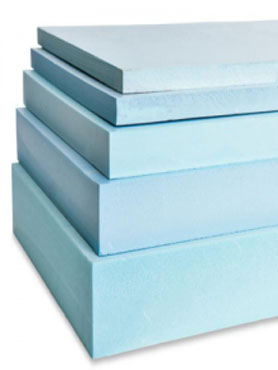 WATER SEAL EMULSION W.H
Production Description
Water Seal Emulsion W.H is based on balanced combination of siloxane pigments and finely dispersed emulsifying agents.
Uses
Water Seal Emulsion W.H is especially suitable for the following applications:
As an addictive for effective and economical bonding slurries.
For wear resistant, masonry and brick surfacing.
For surface coatings where higher chemical resistance is required.
Advantages
Water Seal Emulsion W.H produces the following advantages:
Greater bond on brick, stone, plaster and concrete surfaces
Improved workability
More uniform surface finishing
Greater water tightness and chemical resistance
Improved cracking behavior
MULTI AA 640 ADMIXTURESProduction Description
Multi AA 640 Admixture is a concrete plasticizer with a wide dosage range suitable for different concreting operation.Uses
Improved surfaces
Placing concrete in difficult conditions
Pre-cast elements
Advantages
Multi AA 640 provides following advantages:
Improved workability without increased water
Reduced water without loss of workability
Increased strength
Improved surface finish
Reduced shrinkage and creep
EPOXY FLOORINGProduction Description
Epoxy flooring is a flooring surface that is made up of multiple layers of epoxy that is applied to the floor to a depth of at least two millimeters. The difference between an epoxy floor and an epoxy floor coating lies in the depth of the epoxy. As stated, an epoxy floor must be at least two millimeters thick. Any epoxy floor that is less than two millimeters thick is best referred to as an epoxy floor coating.
It is made up of two main components – resins and hardeners. The resin and hardener is mixed together where they chemically react to form a rigid plastic material that is strong, resistant to degradation and those bonds extremely well to its substrate. Epoxy floors are so strong that they can be used in even the most demanding of industrial environments.
Uses
The places you may consider using epoxy flooring include:
Stores and show rooms
Hair salons
Auto shops
Garages
Basements
Kitchens
Bathrooms
Advantages
Epoxy flooring creates a beautiful, smooth surface for inside your home or business. Four times stronger than a 4-inch slab of concrete, epoxy floor coatings also excel at hiding the ugly imperfections in your concrete based surfaces.
EXPENSION JOINT SEALERProduction Description
A multi Purpose sealant and gap filler based on special polymers, after curing through moisture evaporation, it forms and attractive joint sealant.
Uses
It is used in:
Pre-cost concrete panels.
Around the doors and windows.
Fixture and fillings.
Naturally occurring joints between different building materials.
Walls and roofs surface cracks.
Advantages
Expension Joint sealer is very easy to fill the gaps and joints.
Ready to use no further mixing is required.
Smooth attractive finish.
WATER SEAL SBRProduction Description
Water Seal SBR is a high performance transparent water repelling product which has been specially formulated to prevent water moisture penetration on mineral substrates like brick, stone and concrete, pebble dashing and all external renders.
It is an aqueous dispersion of very fine Styrene-Butadiene copolymers. It is modified with a cement emulsion stabilizer and a deformer. It also incorporates a surfactant and setting/hardening controlling agent.
Uses
In cementations mixes it improves:-
Strength
Work ability
Chemical resistance
Crack resistance
Abrasion resistance
Flexibility
CONSTRUCTIONCHEMICALS:The Construction chemicals are compounds that are added as such or in formulations to or on construction materials at the construction site in order to improve workability, enhance performance, add functionality or protect the construction material or the finished structure made out of it. They undergo chemical reactions (e.g., cross-linking) or physical changes (e.g., solidification from melt) during their application. The following groups of chemicals are discussed:
Concrete admixtures
Asphalt modifiers
Adhesives and sealants
Protective coatings
PLASTERSIZER:I where we use the traditional way of plastering, the walls are rendered with a first coat of sand and cement mix with a feb-mix plaster-sizer the render is leveled and Flattered off with a steel feather-edge tool then floated flat with a float with nails in, the walls are left over night then skimmed with a plaster finish.